Nikita & Aakash (Izzi & Lucy)
The first time my big girl (Izzi) met Ishmeet, was at a doggie event where Harley's Corner was catering for the pups. It was at this event, my considerate little angel shamelessly went about finishing every other doggies share of food like it was the only food she had ever tasted. I knew right then that a long lasting relationship between Izzi and Harley's Corner was about to be made. The idea being, 1 cake a year on the birthdays (obviously). Man was I wrong. Harley's cakes and treats come home quicker than the monthly groceries do. I've known Ishmeet and Harley's Corner now for over 6 years. Ishmeet's doggy loving, animal caring and absolute generous jolly nature reflects in Harley's Corner brand. The indie doggos outside his home will vouch for that. My babies (yes now we have 2) have grown up eating Harley's Corner cakes and treats and smothering Ishmeet with grateful kissies. Aakash and I will forever be grateful and thankful to Ishmeet and Harley's Corner for always making my babies tails wag extra hard ❤️
Kaustubh & TinTin
...& I became dog father, TinTin comes home.... an adorable 16 month old young Fawn Color Lab. We were always looking to adopt a dog & were against buying one from a puppy mill. Tintin came to us from a Jain family and had never tasted Non-Veg food. :( Unfortunately we too cannot cook Non-Veg in our rented apartment. While we tried Dry food, even the premium imported range, it was very difficult for her to manage the digestion of Dry Food. Not that they were not nutritious but difficult for her to digest. Then came our Santa by the name of Ishmeet with Harleys Corner & Tintin's world changed, from curd rice she has completely moved to the food packets. Few brilliant advantages of the food packets,1) Super quality wet food and highly nutritious 2) Very Hygienic & good quality meat 3) Easy to carry during our weekend trips 4) There is no body odour & her coat is well maintained due to her food intake. I sincerely thank Ishmeet for his love & care for the pets, giving deliveries on time & maintaining the highest standards of quality and hygiene. Kudos to team Harleys Corner.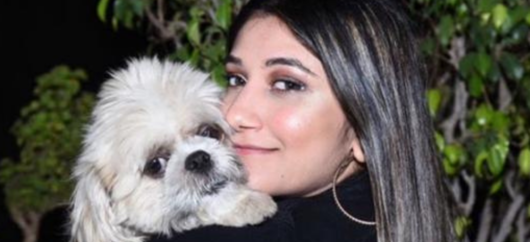 Aria & Leo
"We trust only Harley's Corner when it comes to Leo's food! Ever since we adopted little Leo 3 years ago, he's been eating only Harleys Corner and he absolutely loves it!"
Miriam, Sam, Cleo, Cyndi, Hugo, Billy, Milo, Tango, Brandy & Sugar
"The approval committee gives full marks to Harley's Corner kitchen ......and Mom approves too! Flavours to tickle every canine palate and nutrition to please the most fastidious paw-rent. Add to that the lack of salt and preservatives and you have a winning combination. I have yet to meet a dog that didn't absolutely LOVE and thrive on the flavors of Harley's Corner Kitchen."